Vasken Tanielian
Submitted by

emotion

on Fri, 10/04/2019 - 20:22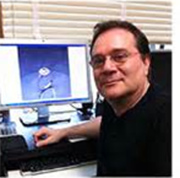 Vasken is the lead designer, responsible for all of the aesthetic aspects, in other words, the physical look and feel of our Emotion Mood Sensing Rings.  A mood sensing ring allows a wearer's emotional state to be conveyed over a communications network via an ecosystem of emotive apps.  Each app is responsive to the emotional state of the wearer of the ring.  
Vasken's design challenge is to fuse the iconic mood stone and an electronics subsystem—which provides algorithmic intelligence, sensory and communications capabilities for a mood sensing ring—into a modern, high tech, statement piece.  His innovative streak and extensive experience make Vasken an ideal candidate for this task.
Ostensibly to scratch his creative itch, Vasken began designing jewelry, after dropping out of architecture school, under the tutelage of master goldsmiths and designers Edward and Arnock Sutrukian, in the late1970s in Paris, France.  Vasken has worked all over the world, including in Paris, Los Angeles and San Francisco.  His many projects and years of experience have allowed him to perfect his design and mold making skills.  In spite of a super busy schedule, Vasken also manages to find time to teach: in his words, "I'm very grateful for my apprenticeship … in return, I feel that it is my duty to give back."
He recently sat down for a Q&A regarding jewelry design in general and the design of the mood sensing ring in particular.
Q:  What would you say your style is?
A:  I tend to design more art deco.  I like the detail and I like the challenge.   I've been that way since I was in high school.  I used to design and make detailed, photo-realistic architectural models, before Photoshop, of houses and high end villas.  People who saw my models would say that you need to go to architecture school.  It didn't turn out that way, though, [the art deco] style continues to influence my designs.  But, then again, I'll do anything.  When private customers ask for a particular design, I have to make it.  I've made some custom pieces for famous celebrities.  I'm not sure if you remember Sir Mix-a-Lot from the 80s, but he wears a big ring on the Baby Got Back album cover.  I made that ring and still have a picture of it.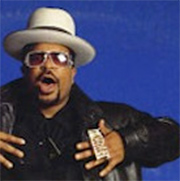 Q:  What was your first experience with a mood ring?
A:  I wasn't familiar with the ring in 1970s, but in 1984 when I moved to LA, I found a mood ring in my girlfriend's jewelry box.  I asked what it was.  She said a mood ring.  She wore it that day.  It was interesting to see it change colors.  I asked her to keep it on for a while.  I would grab her hand and say, so you're in this mood.  [Laughing] Overall, it was a lot of fun!
Q:  What were your thoughts upon hearing about the Emotion Mood Sensng Ring concept?
A:  I thought, how cool to use modern technology in an old fashion.  Since I remember having so much fun with the original mood ring, I thought, wow, it would be good to be part of bringing that fun back with modern technology.
Q:  The original mood ring came out in the 1970s, what do you remember most about that time?
A:  The 70s were an interesting time for me.  The civil war in Lebanon in 1975 prompted my father to send my brother and me to Paris for study.  We joined my oldest brother who was already there.  I had a great time being in Paris in the 70s.  Paris was a totally different world.  There were bell bottoms, tight shirts and platform shoes.  I loved the bands from the Woodstock era.  I liked Santana's Black Magic Woman and Europa—I remember slow dancing to that song with my girlfriend.  And, I liked Pink Floyd's Dark Side of the Moon and Money.
Q:  Going back to the Emotion Mood Sensing Ring project, what are you specifically working on? 
A:  My part is to create designs that will appeal to many [people].  The mood sensing ring idea is good.  It's important to marry [the idea] with the right design, to achieve market success.
Q:  What's your biggest design challenge regarding the Mood Sensing Ring's electronics?
A:  My biggest challenge is to make a piece that will work with the size of the electronics.  It has to be beautiful.  It has to be appealing and not too bulky.  The size of the electronics limits what you can do.  I had to come up with something that breaks the limits.  It has to be as light as possible.  I love these types of challenges. 
Q:  Are you enjoying working with the team on the mood sensing ring project?
A:  Oh yes, everyone is very nice.  It's a good group.